Booklists
Looking for a book to support block play and exploration?
Building & Block Book List
DOWNLOAD this annotated booklist of both children's books and professional books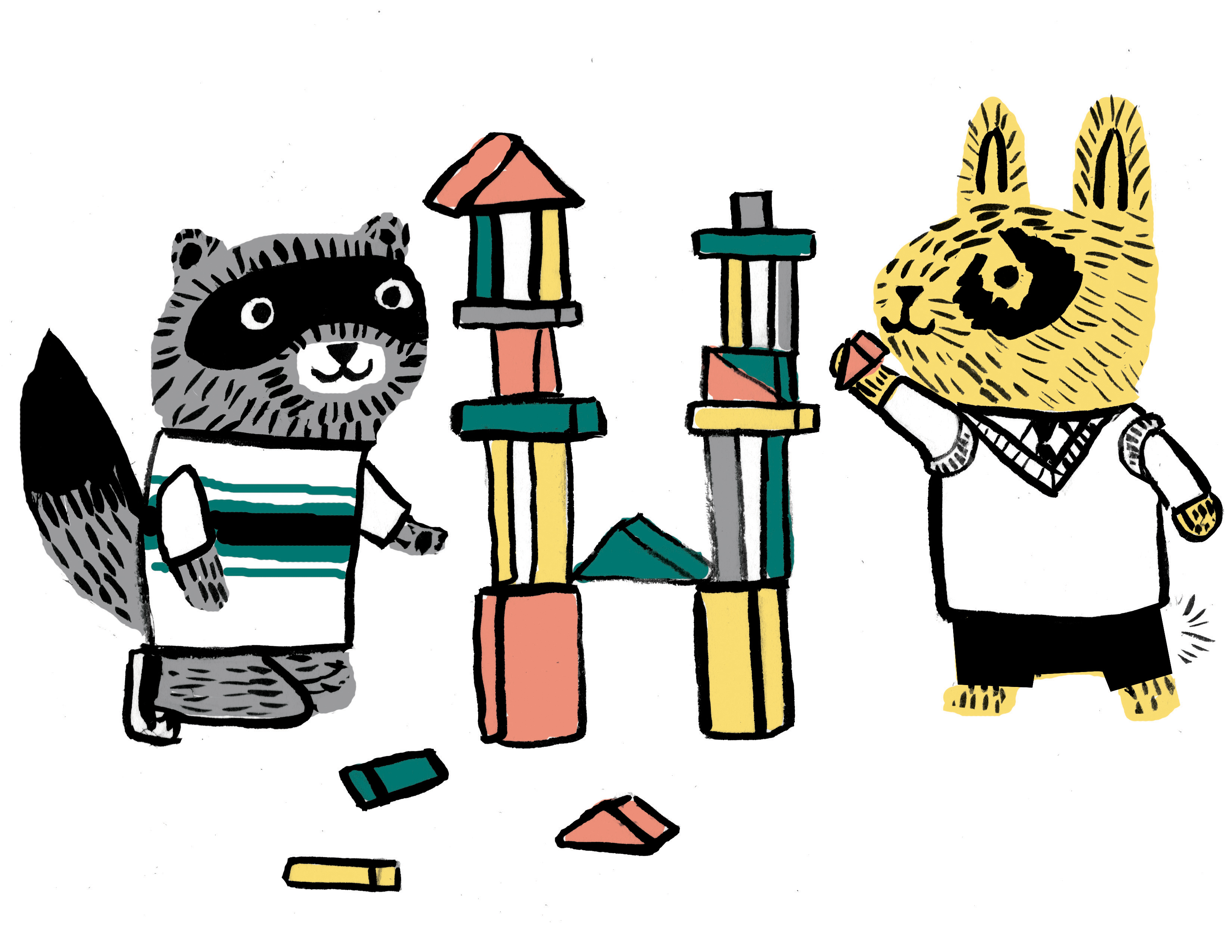 Looking for books about health and nutrition?
Healthy Bodies Booklist for 2019: Books about Physical Activity, Healthy Food & Growing Food
DOWNLOAD the annotated Healthy Bodies Booklist
Looking for books to support ECRR's five practices of talk, sing, read, write, play?
DOWNLOAD this annotated list of 100 Books for the Five Practices from Sue Nespeca! You can also view her giving booktalks of her top picks on YouTube!
Books on the Go!

An exciting resource, Books on the Go, together with Pennsylvania's POWER Library, extends access to BookFLIX electronic books by providing a guide with extension activities for parents and children to enjoy together. To access BookFLIX for free, all parents and children need is their library card or e-card number!
DOWNLOAD BOOKS ON THE GO GUIDE

Looking to add more diversity to your collection?

This list from Supercharged Storytimes has over 30 children's book titles and brief descriptions from library staff who have used (and enjoyed!) them in their storytimes. Many of these books emphasize representation of diverse communities or experiences for children.
DOWNLOAD THE SUPERCHARGED LIBRARY BOOKLIST
The ALA-Children's Book Council (CBC) Joint Committee, with cooperation from the ALSC's Quicklists Consulting Committee, has created this bibliography to provide guidance to parents, grandparents, and others interested in assembling a high-quality library for their children at home.
Children ages 0-3
DOWNLOAD AGES 0-3 BOOKLIST ONE
DOWNLOAD AGES 0-3 BOOKLIST  TWO
Children ages 4-7
DOWNLOAD AGES 4-7 BOOKLIST ONE
DOWNLOAD AGES 4-7  BOOKLIST TWO
Need to give help in choosing a good book?
DOWNLOAD A Guide for Parents from Reading Is Fundamental
Looking for books for babies?
DOWNLOAD this list from Babies Need Words Everyday 
DOWNLOAD this annotated list for infants-toddlers 
Looking for some new ideas for great books to share?
DOWNLOAD this annotated list of 101 picture books 
Have parents or early childhood professionals asked you about easy readers?
DOWNLOAD this annotated list of recommendations! Included is a brief explanation about the difference between easy readers and picturebooks. 
Need books for STEM programming?
DOWNLOAD this list from the Bank Street Children's Book Committee
DOWNLOAD this list from ALSC: Building STEAM with Dia 
Looking for nonfiction?
DOWNLOAD this annotated list of informational picture books
DOWNLOAD this list of 100 nonfiction titles for pre-k to first grade