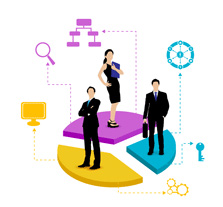 One of the main goals of the Cruise into Kindergarten initiative was to educate and train library staff to provide high quality early literacy experiences for families, while increasing librarians' knowledge of brain development, ECRR, and Early Learning and STEM standards applied to programming.
This section of our revised website has an ECRR2 overview which introduces staff to Every Child Ready to Read® 2nd Edition, providing background information, an overview of updated early literacy research, an introduction to the five early literacy practices, and a preview of the Parent Workshop. This workshop can be used as a large group or small group learning activity, and it also may be viewed individually as a tutorial. It lasts 45–55 minutes. This workshop is an excellent starting place for staff members new to early childhood programming or as a refresher for anyone serving young children and families.
DOWNLOAD the ECRR2 overview here.
In addition, our Professional Development section will be available on Niche Academy!
The Pennsylvania Library Staff Academy is available to anyone who works or volunteers in a Pennsylvania public, school, or academic library.  This staff academy will be accessed in the For Librarians section of POWER Library as a graphic on the right side.  Staff without a public library specific domain (most school and academic libraries, Gmail, Hotmail, Yahoo etc.), will be asked to email the administrator for access.  Those requests should go to RA-EDTraining@pa.gov.
Early childhood library courses in the Pennsylvania Library Staff Academy include:
Using Library Programs to Build Executive Function Skills with Mother Goose on the Loose
Storytime Modules
Introduction to Storytime
Child Development:  Birth to Age 5
Baby Storytime: Birth to 18 Months
Toddler Storytimes- 18 Months to 3 Years
Preschool Storytimes
Multi-Age Storytimes: Ages 0-5
Sensory Storytimes